| | |
| --- | --- |
| | Earl of Rochester |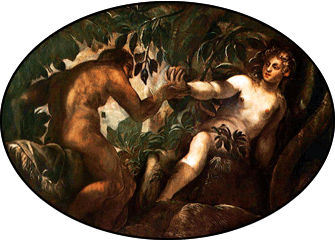 The Fall.



How blest was the created state
Of man and woman, ere they fell,
Compared to our unhappy fate;
We need not fear another hell.

Naked beneath cool shades they lay,
Enjoyment waited on desire;
Each member did their wills obey,
Nor could a wish set pleasure higher.

But we, poor slaves to hope and fear,
Are never of our joys secure;
They lessen still as they draw near
And none but dull delights endure.

Then Chloris, while I duly pay
The nobler tribute of my heart;
Be not you so severe to say,
You love me for a frailer part.


---

Restoration Literature. Paul Hammond, ed.
Oxford: Oxford University Press, 2002. 255-6.


---
Site copyright ©1996-2012 Anniina Jokinen. All Rights Reserved.
Page created by Anniina Jokinen on June 29, 2006. Last updated September 18, 2012.